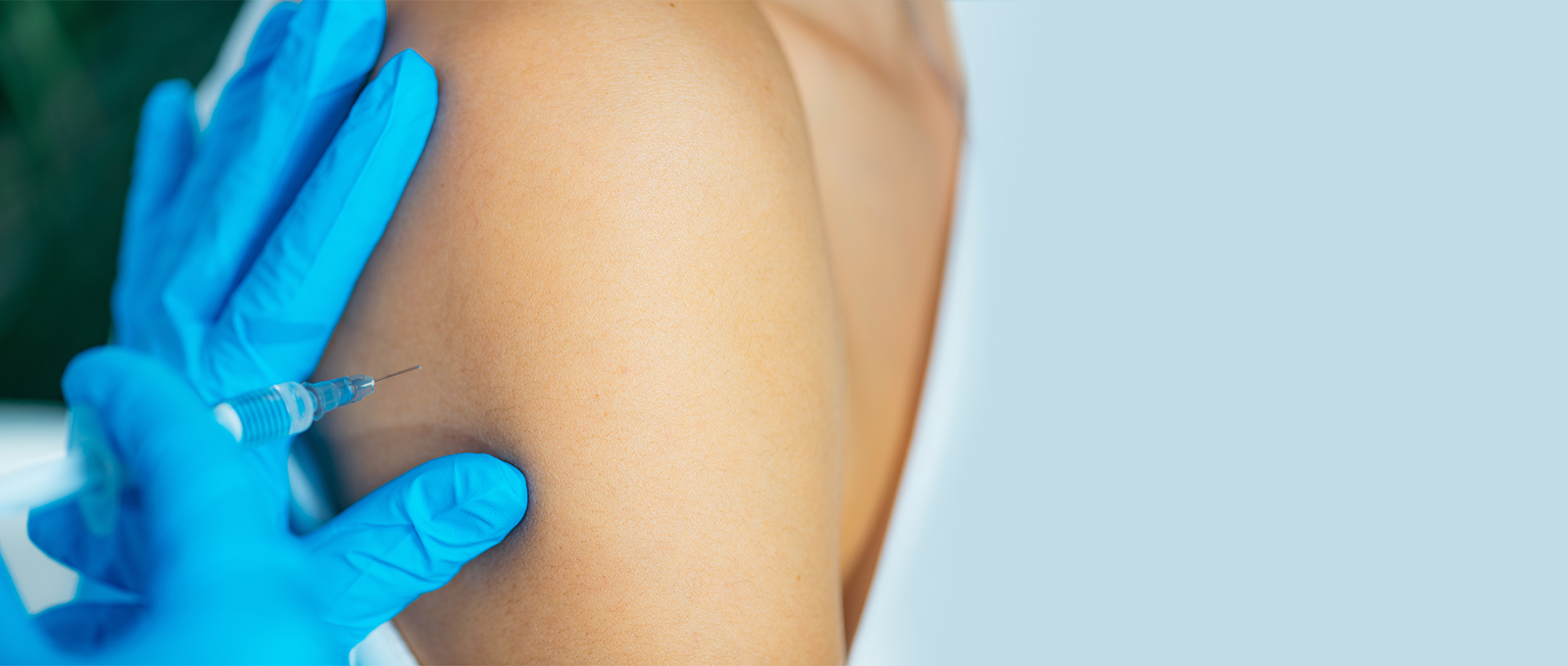 Mon, Sep 13, 2021 8:55 AM
Where can you get your flu jab in Lewisham?
Your local pharmacy and your GP are the two most convenient places to get your flu jabs. Lewis Grove Pharmacy in Lewisham offers a walk-in flu jab service, meaning there is no need for an appointment. Lewis Grove Pharmacy offers free NHS flu jabs for patients who are eligible and also a private flu jab service. You do not need a referral from your GP to have your flu jab at the pharmacy. Simply enquire at the pharmacy to check if you are eligible for a free flu jab. Book your Flu Jab now online.
How does the flu jab service work?
Book a flu jab appointment on the website or visit the pharmacy.
One of our pharmacists will have a short consultation with you to establish if the vaccine is suitable for you.
The vaccination will be administered by the pharmacist if suitable, in the upper arm.
Who is eligible for the free NHS flu vaccination service?
The NHS offers free vaccination to patient groups that are at a higher risk of developing complications due to flu. Lewis Grove pharmacy may be able to offer you free NHS flu vaccinations if you are aged 65 or over or will turn 65 by 31st of March 2021, or if you are aged 18 or over and you:
Are pregnant.
Have diabetes.
Have asthma (using a preventer inhaler), COPD or other long term lung condition.
Have a long term heart condition.
Have a liver or kidney disease.
Have a learning disability.
Are severely overweight with a Body Mass Index (BMI) of 40 or above.
Have a neurological condition, such as Parkinson's disease.
Have a weak immune system or live with someone that has a weak immune system due to a medical condition, medication or treatment.
Care for someone whose welfare may be at risk in case you are ill.
Work as frontline health or social care worker within a residential or nursing home, a hospice or work for a care home provider.
Are a resident of a nursing or long-stay residential home.
Are aged 50 or over.
The above list is a basic guide, your eligibility for the free NHS flu jab will be assessed by the pharmacy team. You can find more information on the NHS website.
What is flu?
Flu, also known as Influenza, is a viral infection that mainly affects the respiratory system. Flu is normally unpleasant, but if you are otherwise healthy it will usually clear up on its own within a week or so. However for some people, particularly those in what we call 'at-risk' groups, flu can result in serious complications. It is therefore important to get the flu vaccination to protect yourself and those around you, by helping to reduce the spread of flu. Our national health Service and social services have been under a lot of pressure due to COVID-19 and with the winter approaching, we could be faced with a combined risk of coronavirus and flu. It is therefore important that we do everything we can to reduce hospital admissions due to flu this winter.
What are the key Flu symptoms?
Flu symptoms are normally confused with that of the common cold, however, flu symptoms are more severe and mainly include:
fever
headache
aching muscles
chills
joint pain and fatigue
Flu Vaccines
Flu vaccines also commonly referred to as flu jabs, is the most effective way to protect yourself against the flu virus. The flu virus has different strains and each year, flu viruses are identified in advance and based on that, the World Health Organization (WHO) recommends which type of flu virus strains to include in the vaccine. The NHS flu vaccination service runs from the beginning of September until the end of March each year. It is recommended to get your flu vaccination at the start of the season but getting the vaccination later in the season is still better than not getting the vaccination at all.
Read more about how the flu vaccine works.
How can I protect myself, my family and those around me from the flu?
Using a tissue to catch the flu germs
Flu spreads very quickly and the virus can live on hands and hard surfaces for up to 24 hours. Hence "Catch it, Bin it, Kill it" is the advice. Try to avoid contact with sick people and wash your hands often with soap and water or use an alcohol-based hand rub. If you are feeling unwell, look after yourself, drink plenty of fluids and stay at home so you don't spread the flu to others. The vaccine remains the best defence we have to protect against the spread of flu and we encourage everyone eligible to get it each year. If you are eligible for a free flu vaccine then you can consider the private flu vaccination service at Lewis Grove Pharmacy.
If you live or work in Lewisham or the surrounding areas, you can get your Flu vaccination at Lewis Grove Pharmacy in Lewisham, London. Simply, book online or visit us in-store.